Together We Are Impacting Lives
EVERY TIME SOMEONE HIRES A VEHICLE WITH A2B CAR RENTALS,
SOMETHING GREAT HAPPENS IN THE WORLD.
A2B Car Rentals Managing Director, Keegan Pillay is passionate about giving back, service to others, and making the world a better place for everyone.
As a member of B1G1 Business for Good, A2B Car Rentals is able to bring about positive change in communities across the world and in the daily lives of those in need through our everyday business transactions.
A2B Car Rentals Giving Impacts To Date
BIG1 Giving Impacts To Date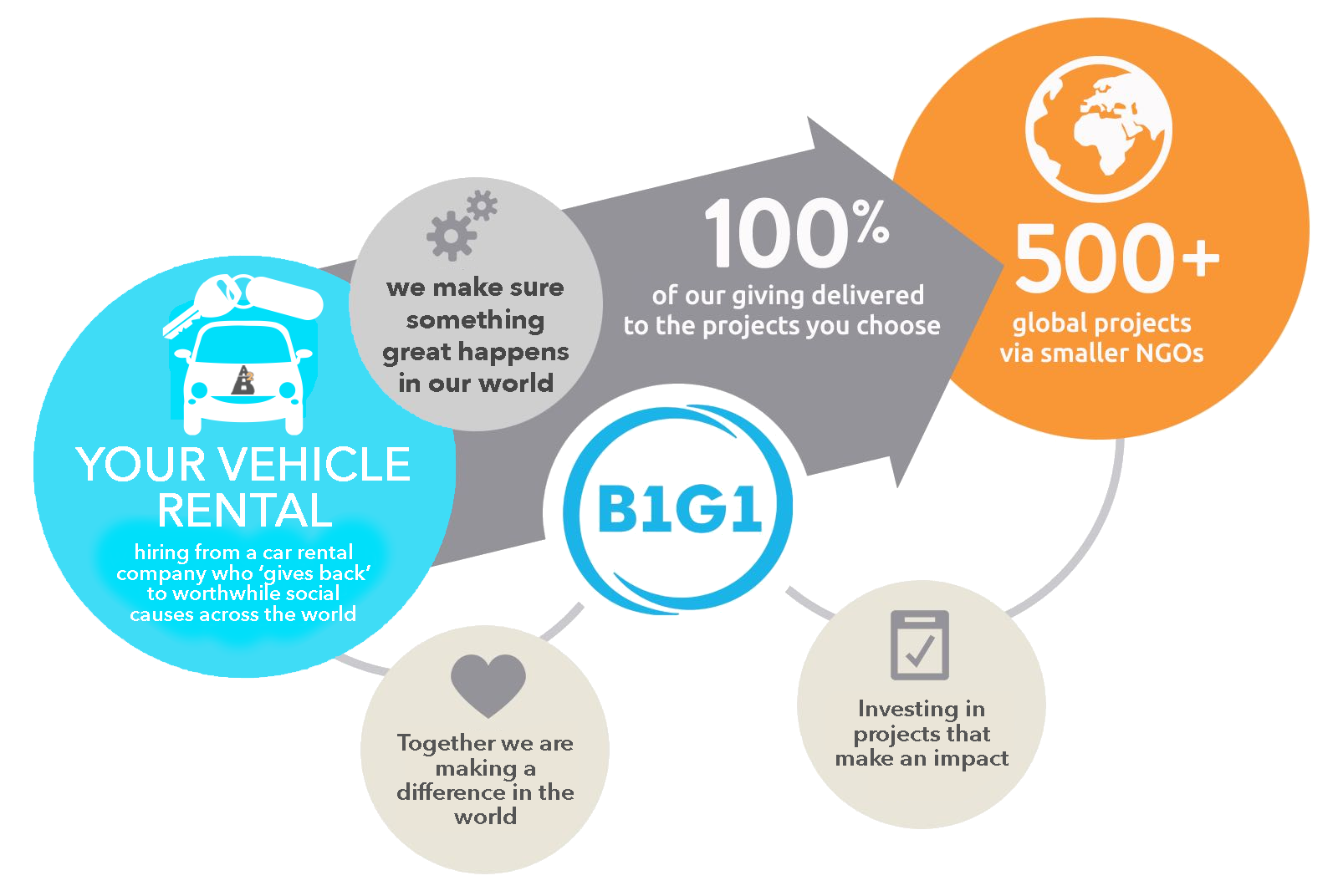 Our Impacts
We choose to partner with Buy1Give1 to make a positive impact on lives around the world through our everyday business endeavours. Every time you decide to hire a vehicle with us, we make a contribution, on your behalf, to one of the projects in Buy1Give1.
To date our valued customers have helped us
School books for orphaned children in Thailand
Bricks towards building a school in Kenya
Access to life-saving clean water in Ethiopia and Malawi
Provide income generating tools in Bangladesh
Education support for orphans in Cambodia
Provided hay to farmers in Australia